Invisalign First for Kids in Austin, Texas
Why Should Your Child See an Orthodontist at Age 7
Invisalign First is a safe and effective clear aligner treatment that can correct a variety of dental problems for kids ages 7 and up! This is the best treatment available for children who have a mixture of baby teeth and adult teeth here in Austin.
Here's everything you should know regarding Invisalign First treatment with our expert Dr. Adriana Da Silveira at our office located in Bee Cave! At Bee Cave Orthodontics, we offer complementary exams to assess whether your child is the right candidate for Invisalign First treatment in Austin.
Here at Bee Cave Orthodontics, we'll create a customized treatment and tailored for each person. This digital customized treatment option allows Dr. D to tailor the teeth changes specifically for each case.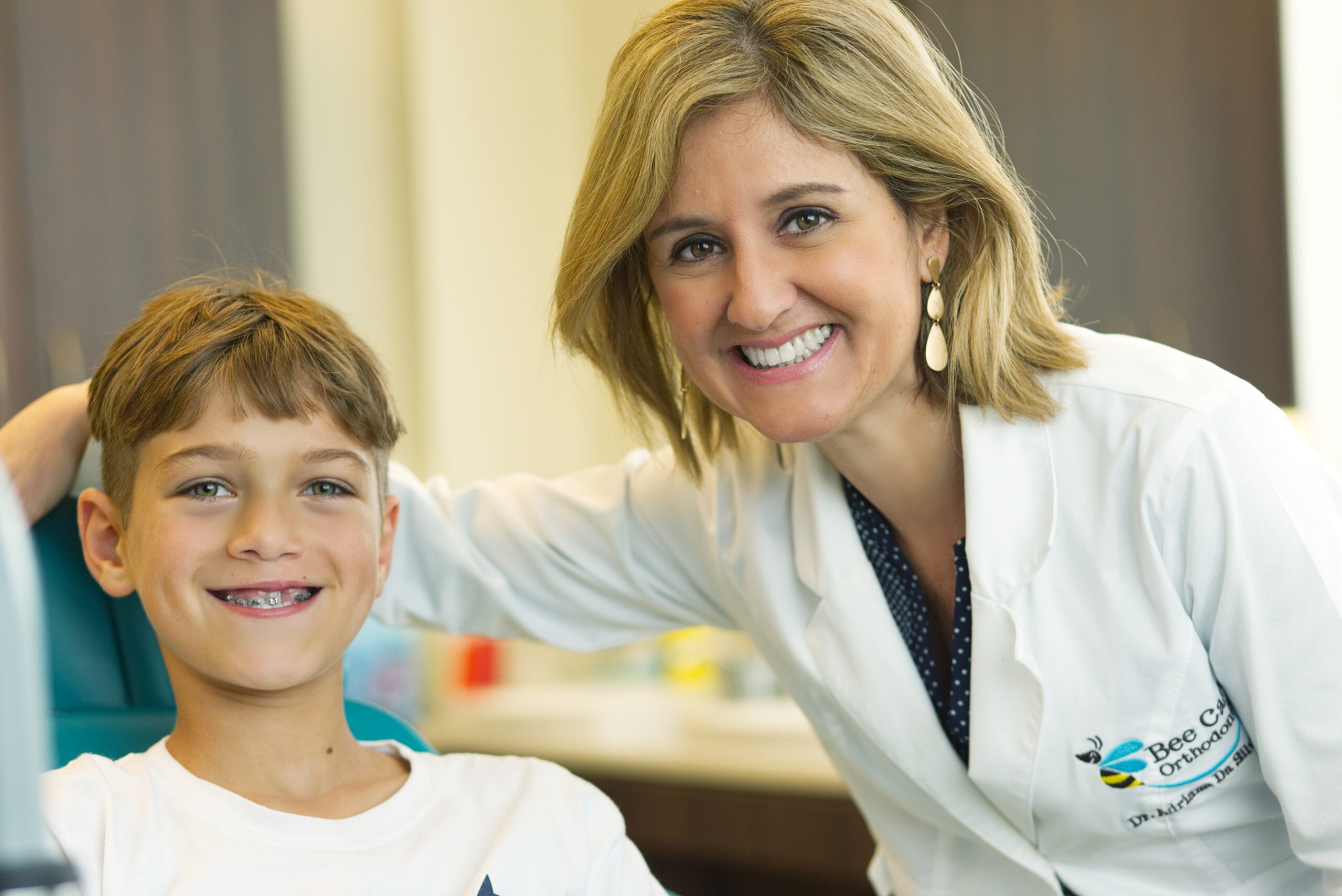 Phase 1 Orthodontic Treatment with Invisalign First
It's important to diagnose and treat orthodontic issues in children early. If these issues have the opportunity to fully develop, your child's orthodontic issues can become serious. By starting treatment between the ages of 7-10 years, our experts here at Bee Cave Orthodontics will be able to take advantage of your child's dental and jaw growth. Our goal for Phase 1 treatment is to develop young jaws and/or arches to make room for existing teeth and for incoming permanent teeth. Phase 1 orthodontic treatment can help to minimize and avoid the need for teeth extractions when done right. If your child is ready for Phase 1, consult our Invisalign First expert Dr. D. She will design a customized digital treatment plan for your child to address their needs. Invisalign First is gentler and very effective in expanding, creating space and correcting bite issues.
What Issues Need Early Intervention with Orthodontics
When you close your mouth and some of your upper teeth are sitting inside your lower teeth — rather than on the outside, like they normally would — your doctor calls this a crossbite.
What Kind of Problems can a Crossbite Cause?
A crossbite can make your teeth wear down or chip. It can also make your gums start to recede or make little notches above your gum line. This kind of damage can lead to painful gum problems or even bone loss!
When you don't have enough room in your jaw for your teeth to fit normally, your teeth can bunch up, overlap and twist, sometimes getting pushed to the front or the back.

What Kind of Problems can Crowding Cause?
Crowded teeth can make it hard to brush and floss well. Then it's easier for plaque, tartar, and harmful bacterial to build up — and down the line, this can lead to tooth decay and gum disease. Your crowded teeth can also get worse over time.
An underbite is when you close your mouth and your lower front teeth are in front of your upper teeth. In many cases, this is actually a problem with your lower jaw being too far forward.
What Kind of Problems can an Underbite Cause?
An underbite can make it hard to chew properly and speak clearly, and it might cause your teeth to wear down more quickly.
An overbite is when your upper front teeth overlap with your lower front teeth. Most people have at least a little overbite.
What Kind of Problems can an Overbite Cause?
When your overbite is too large, your doctor might tell you you have a deep bite. This can cause problems, from your teeth wearing down to pain in your jaw. Doctors use a percentage to describe overbites, and 5 to 25 percent is ideal.
What is Invisalign First?
Invisalign First is the perfect treatment for children ages 6-10 who need Phase 1 orthodontic treatment. Invisalign First utilizes the same advanced technology as regular Invisalign clear aligners so you expect the same high-quality results from this trusted brand! Children who are candidates for this effective and innovative treatment will not need to go through traditional orthodontic treatments such as metal expanders, distalizers, headgear and braces! Invisalign First is here to help children who experience issues with overcrowding, spacing, alignment, protrusions, arch development and expansion.
Invisalign First treatment addresses early childhood orthodontic problems while making room for your children's adult teeth. Invisalign First is a Phase 1 orthodontic treatment which means this treatment is used specifically for children who have a mixture of baby and adult teeth. Unlike traditional braces, Invisalign aligners can be removed during the day. Instead of having to deal with the hassle of braces, clear aligners can be removed before eating or teeth brushing. This helps with both comfort and dental hygiene for children who are still working on finding the right dental routine. Invisalign First is also designed to be comfortable so your child won't have to deal with the discomfort and pain that comes along with having braces.
Is Bee Cave Orthodontics an Invisalign First Provider?
Yes! Bee Cave Orthodontics is proud to announce that we treat children, teenagers and adults from all over the Austin area with orthodontic treatment! As an Invisalign Diamond Plus Provider, Dr. Adriana Da Silveira is also an Invisalign First provider. We stay on top of the latest techniques and technology to help create beautiful and healthy smiles at our Bee Cave office. Dr. D is very passionate about Phase 1 orthodontic treatment for children. We use our iTero 3D Scanner to see if your child is the right candidate for Invisalign First treatment in just minutes.
Claim Your Free Invisalign First
Consultation at Bee Cave Orthodontics
Here at Bee Cave Orthodontics, we offer complementary exams starting at the recommended age of 7 to assess each child's needs and find the right time to start treatment. At Bee Cave Orthodontics, we want to give you a new smile that stands out from the crowd. After all, your smile is the first thing people notice about you, and the thing they're most likely to remember, too! That makes orthodontic treatment one of the most important investments you can make for yourself or your family. Our talented team, including Orthodontic expert Dr. Adriana Da Silveira, can be trusted to deliver a beautiful, healthy smile you'll want to share with everyone around you!
If you're in Austin, Bee Cave, Lakeway, Spicewood, Westlake, Dripping Springs or the surrounding Central Texas areas, and want to learn more about how orthodontics or Invisalign treatment could benefit you and your family, get in touch with us today! Our FREE consultation makes it easier than ever to take the first step towards the smile you've always wanted (and deserve!)
Meet Dr. Adriana Da Silveira
Dr. Adriana Da Silveira is an Invisalign First Provider in Austin, Texas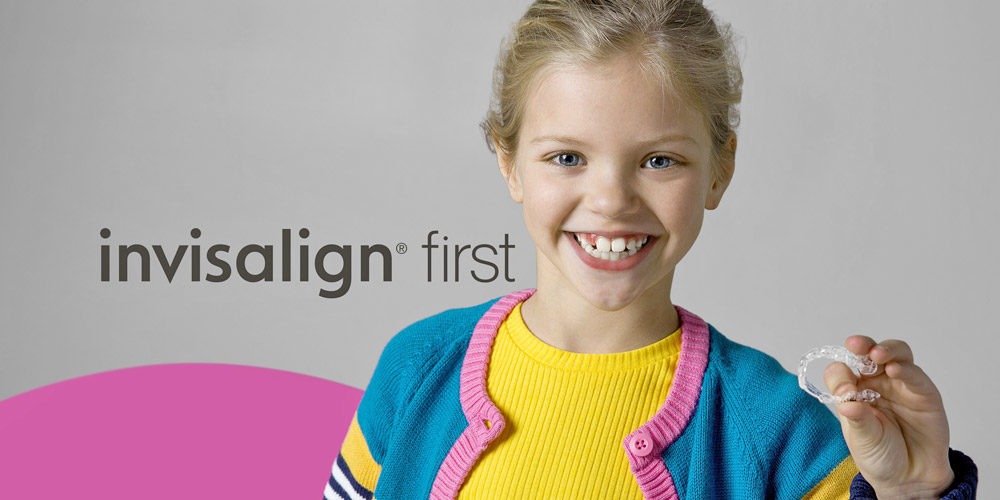 Think Invisalign First is right for your child? Contact Bee Cave Orthodontics today to schedule your free consultation!
Invisalign First is Designed for Little Smiles!
As a child grows, their smile grows with them. Invisalign First is a clear aligner treatment designed for predictable results and a positive experience while addressing the unique needs of growing children. Invisalign First Clear Aligners can fix a wide range of issues including, crowding, spacing and narrow dental arches.