You made a big decision and it's time to correct your bite or improve your smile. Now you're wondering, "Which Type of Braces is Right for Me?" Here at Bee Cave Orthodontics, we know that choosing to receive orthodontic care can be life-changing but also overwhelming at the same time! We want you to feel confident in our care from your first visit to your last! Your journey towards a straighter smile begins with an initial consultation in our Austin office, and it's one of the most important appointments you'll have with us. We put a lot of work into making it an exciting and rewarding experience, so keep reading below to learn more about what kind of braces is right for you!
What You Should Know About Different Types of Braces
First of all, any bite and smile can be corrected with any kind of orthodontic appliance. Rarely, there are cases that cannot be treated by braces or Invisalign. In general, open bite cases are better treated with Invisalign and deep bite cases are better treated with fixed braces. All of them have pros and cons but the most important question is: Will I or my child wear the aligners as needed since they are removable? Teeth can only move appropriately if the aligners are worn 20-22 hours per day and if they are changed every 7-10 days. At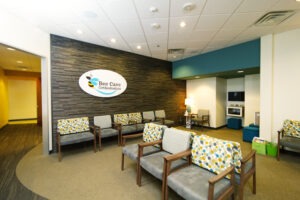 the same time, will I or my child be responsible for eating the right foods, avoiding breaking the braces frequently and brushing and flossing with fixed braces? With aligners, patients can eat any food and are able to continue regular brushing and flossing with no problems. Even surgical cases can now be treated with Invisalign and surgery, eliminating the need for fixed braces.
The use of removable aligners has revolutionized the way we see patients in the orthodontic office. First, treatment is customized via a digital platform, it is made for each patient after a 3D digital scan is done from their bite and teeth. It is more precise and addresses each person's needs usually from the beginning to the end thus potentially shortening treatment time. The patient receives a series of aligners to take home and a new pair is placed weekly to advance treatment. Therefore, it eliminates the need to come often to the orthodontic office.
At Bee Cave Orthodontics, we utilize a virtual care system that requires the patient to take pictures every week at home and post these pictures in a
 dedicated Invisalign app. Our team then checks all these pictures and constantly communicates with our patients on issues or to express words of encouragement throughout treatment. This allows spacing out to in person visits every 10 to 12 weeks. If an issue is observed, we can communicate with the patient and request them to come to the office sooner. This is perfect for busy families, busy professionals, busy moms! And who is not busy nowadays?
Fixed braces still need to be adjusted more frequently and patients are seen between 4 to 8 weeks in the office. Metal braces involve using brackets and wires made of stainless steel to be applied to the enamel of your teeth. Dr. Da Silveira and the BCO team will shift these wires over time to gradually straighten your smile. Metal braces are the most common form in orthodontic treatment, and have been around for years.
One common question from kids to adults is: What can I eat while in braces? What about Invisalign? This is one of the biggest differences between these two ways of orthodontic treatment! Who doesn't love popcorn? With fixed braces, some foods can harm the process of straightening your teeth, or at the very least make it more difficult. If you choose to go with metal braces or ceramic braces, Dr. Da Silveira may advise you not to eat particular foods. This includes any foods that maypull on the brackets or wires themselves like sticky candy, caramel, or gum.
If you don't want to think twice about what you eat while straightening your teeth, Invisalign would be the best route. The aligners that Invisalign uses are removable, meaning you'll take them out every time you eat. This allows you to go on eating whatever you were before treatment, as you don't have to worry about any tugging, pulling, or getting something lodged in your wires and brackets.
Brushing and flossing can be very different depending on what kind of braces you choose. For instance, because they are permanent, fixed braces can be a trap for bacteria, causing plaque build-up, leading to dental or gum decay and/or discoloration. It's important when wearing braces that you maintain excellent oral hygiene, brushing and flossing every day, keeping the braces free of any trapped food or other debris, and going to the dentist regularly for cleanings and check-ups. On the other hand, brushing and flossing with Invisalign is easier as the aligners are removable. It is important to brush or at least swish with water after every meal and before you place your aligners back as any food stuck on the aligners can be harmful to the enamel, especially around the attachments.
Is there one type of braces that can fix my teeth faster? Treatment lengths depend on your specific case, but Invisalign tends to be faster for most cases. The Invisalign aligners provide all-around force on the teeth, rather than the individual tooth movement achieved with braces. This all-around force can provide speedier movement, resulting in a faster treatment to correct your smile. Most Invisalign cases can be completed between 12-18 months, and some milder cases require only 6 months of treatment.
Start Invisalign Treatment with Bee Cave Orthodontics
At Bee Cave Orthodontics, we want to give you a smile that stands out from the crowd. After all, your smile is the first thing people notice about you, and the thing they're most likely to remember, too! That makes orthodontic treatment one of the most important investments you can make for yourself or your family, which is why you should only trust it to an experienced orthodontist like Dr. Da Silveira. Our talented team can be trusted to deliver a beautiful, healthy smile you'll want to share with everyone around you!
If you're in Austin, Bee Cave, Lakeway, Spicewood, Westlake, Dripping Springs or the surrounding areas, and want to learn more about how orthodontics or Invisalign treatment could benefit you and your family, get in touch with us today! Our FREE consultation makes it easier than ever to take the first step towards the smile you've always wanted (and deserve!)
Bee Cave Orthodontics is an Invisalign and braces provider located in Austin, Texas. Schedule your free consultation with us today!
Claim Your Free Consultation at Bee Cave Orthodontics in Austin, Texas: