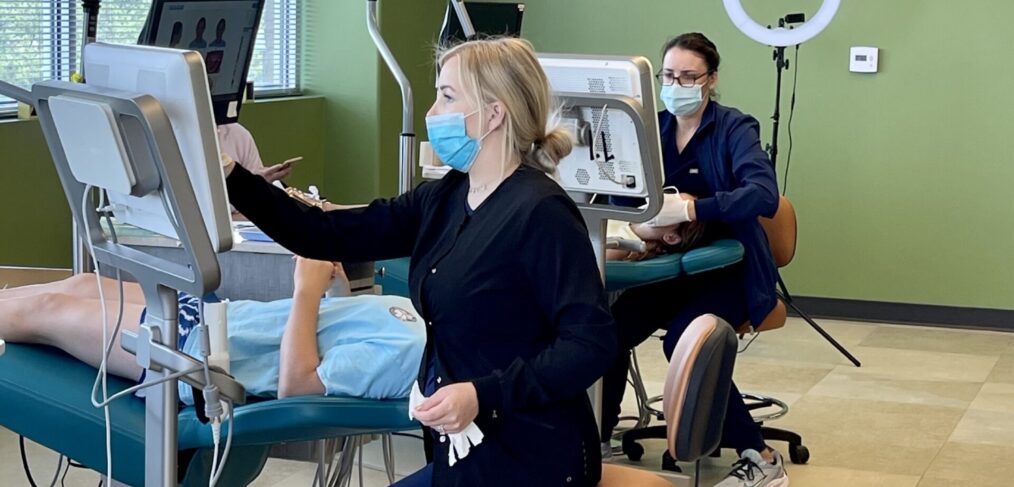 Austin Orthodontist: Advances in Orthodontic Technology
Incredible advances in technology in dentistry and orthodontics in the last 20 years have made orthodontic treatment faster, more precise and gentler!
Back in the days, tooth extractions were more frequent and large, traditional one-size-fits-all brackets and wires were the standard of care. Patients would come to the orthodontic office every month for adjustments. Treatment times would usually last 24-36 months. With today's advancements in digital planning and virtual care, orthodontists precisely plan where to move teeth and can evaluate treatment progress from the comfort of our computers, thus eliminating the need for frequent in-office visits and many times shortening total treatment time.

At BCO, we are proud to adopt the latest technologies to enhance treatment as well as our patients' experiences. Let's discuss a few of them!
3D Scanner for Taking Digital Impressions
The use of the 3D scanner has changed the world of orthodontics. With the help of these digital machines, orthodontists can easily scan the patient's mouth and use digital impression to create an individualized dental treatment. Besides this, the digital impression helps design aligning equipment for future use. An intraoral scanner takes pictures of the patient's teeth and soft tissue and "stitches" those pictures together, in the right order, to create a 3D digital image of the patient's mouth. No more gooey impressions that make everyone gag! Yuck!

The reason why use of these scanners has become the latest trend in orthodontic treatments is the accuracy in results it produces. It has significantly less fitting issues that save both patients and orthodontic's energy and time. You may have seen our 2 itero scanners in action at our office. Every new patient gets scanned so we can have a proper 3D digital model of the bite. This allows Dr D to visualize where teeth need to be moved to and make the treatment plan easier and more precise.
Benefits of iTero Scanning
Powder free scanning for patient comfort
Superior accuracy with no distortion from patient movement during set, removal of impression, or disinfection
The Invisalign Outcome Simulator helps patients visualize how their teeth may look at the end of Invisalign treatment
Fewer, shorter patient appointments
Increased patient comfort by eliminating traditional impressions
Single use imaging shield to ensure maximum cleanliness

Invisalign and Invisible Aligners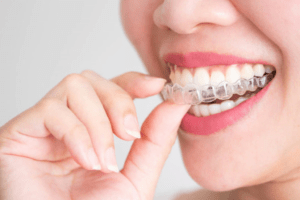 It all starts with the digital 3D scan made with iTero that is then sent to the Invisalign system. The doctor and team send a prescription of which and how teeth need to move for each case and then a preliminary plan is made with the use of artificial intelligence. Dr D then spends time tweaking the plan and making a sequence in the computer of how the treatment should happen. After she feels that the treatment is adequate, a series of aligners are fabricated and sent to the office.

Because the plan is digital, it is custom made for each case and each patient, and it allows for the doctor to move as many or as fewer teeth as needed as opposed to braces and wires. Therefore, in most cases treatment can be completed in shorter times. 

When it comes to outstanding results, experience matters when choosing an orthodontist for your Invisalign treatment. Patients are not getting treated by Invisalign but by the experienced Dr D who will design and plan the movement of each individual tooth matching each patient's desired smile and final bite.
Virtual Care with Invisalign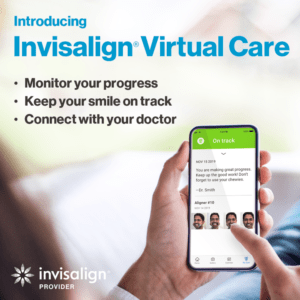 Dr. Da Silveira and her BCO team use Invisalign® Virtual Care. This is a solution that allows doctors to virtually monitor Invisalign treatment between in-office visits by reviewing photos submitted by a patient through the My Invisalign app.
At their initial treatment appointment, patients receive a bag with cheek retractors to help take pictures at home and information on how to download the special app. Who doesn't like to take selfie pictures? After photos are sent every week, our team and Dr will review them to assess treatment tracking. When needed, our team will schedule a virtual appointment for a live interaction with the patient. This allows us to follow our patients progress at home thus eliminating the need to come for frequent in-office appointments. We usually see Invisalign patients in the office between 10 to 12 weeks.
3D Printer for Fabricating Retainers
One of the latest advances in orthodontics is making 3D models using 3D printers. 3D printing is a process that allows for the creation of a physical object by means of a three-dimensional digital model file. The object is created by laying down thin layers of material, consecutively. Dr D is always in the forefront of new technologies and has purchased a Sprint Ray Pro 3D printer since the Covid lockdown. This printer allows for the fabrication of precise models at the end of treatment, from which retainers are made. This allows for better retainers, better fit and comfort, besides the fact that we can print models in 1 hour and make new retainers in another 15 minutes! Every patient that chooses our Smile Assurance program with 3D printed models at the end of treatment, has the chance to have comfortable retainers made on the same day that they finish treatment.

At BCO, we have combined all these technologies to enhance treatment experience, in many instances shortening treatment times. Investing in technologies and new processes to bring better ways of treating patients is our priority. We can't wait to show you all our gadgets!