How Does Invisalign Treatment Work in Austin, Texas?
With Invisalign treatment growing popular every single day as an alternative to braces, you may be wondering if this might be the best treatment for you. Invisalign is a clear aligner treatment that doesn't resemble traditional metal braces with brackets. The aligners are clear so it is a more discreet treatment if you're not looking forward to the idea of wearing braces. So now the main question, how does Invisalign treatment work? We'll explain here at Bee Cave Orthodontics how Invisalign treatment might be the right option for you!
Scheduling an Invisalign Consultation
First things first, you will need to schedule an Invisalign consultation to see if you're a good candidate for Invisalign treatment. Here at Bee Cave Orthodontics, we offer free Invisalign consultations and perform a thorough consultation that includes:

– Photographs of Your Smile and Bite
– Digital iTero 3D Scan X-Rays
– Diagnostic X-Ray Imaging
– A customized treatment plan by top Invisalign Diamond Provider orthodontist Dr. Adriana Da Silveira

During this consultation, we will also conclude whether your case is moderate or complex. This will determine how much Invisalign treatment will cost for your case. Your records will be sent to Invisalign with instructions on how we want your teeth to shift so we can start printing your clear aligners. Once our review is complete and you decide to start treatment with us, we give the go-ahead for Invisalign to create your custom-made clear aligners (they're also called trays.) It actually takes a few weeks from your Invisalign consultation for your aligners to arrive. When we receive your trays, we'll reach out to you so we can immediately start your Invisalign journey!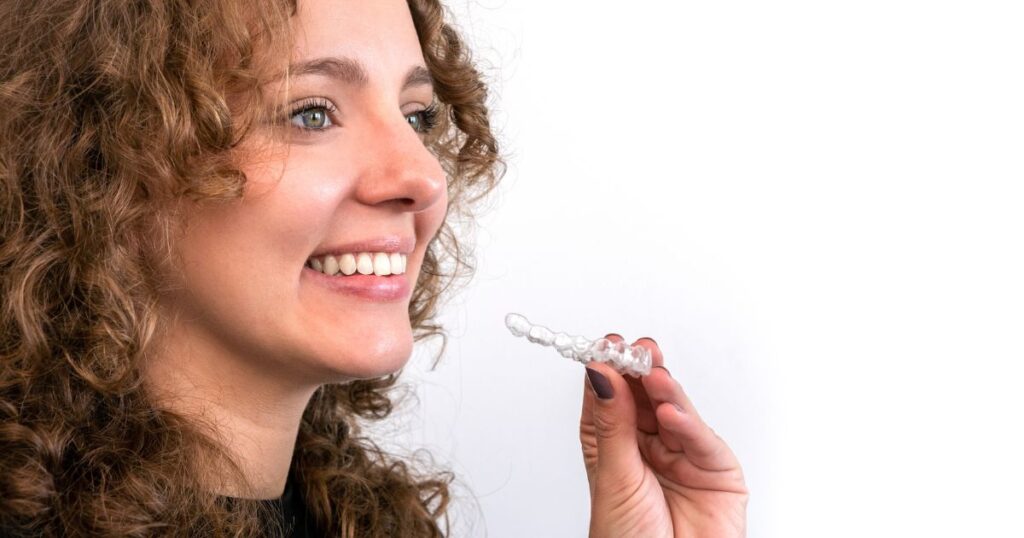 How Much Does Invisalign Cost
Invisalign cost depends on where you live and how severe your case is. Typically in the Austin, Texas area, the average price of Invisalign treatment with a highly specialized orthodontist can range from $3,500 to $8,000, with a variety of payment options and financing available. If you have questions about Invisalign cost for your orthodontic treatment, our team here at BCO is happy to answer them! Payment plans offered can vary from orthodontist to orthodontist. Here at Bee Cave Orthodontics, we offer 0% interest free payment plans and accept most insurances. We also accept FSA/HSA cards, a multitude of credit cards and third party financial lenders such as Care Credit and Lending Point. A down payment may or may not be required.
Dr. Da Silveira is a Diamond Invisalign Provider
Our own Dr. D is officially an Invisalign Diamond Provider in Austin, Texas. Being an Invisalign Diamond Provider means that we're in the top 1% of all Invisalign providers nationwide. That means that we would love to be your go to Invisalign experts when it comes time for you to start seeking orthodontic treatment. We know exactly how to get you the perfect smile you've always wanted. Our consultations are always complimentary!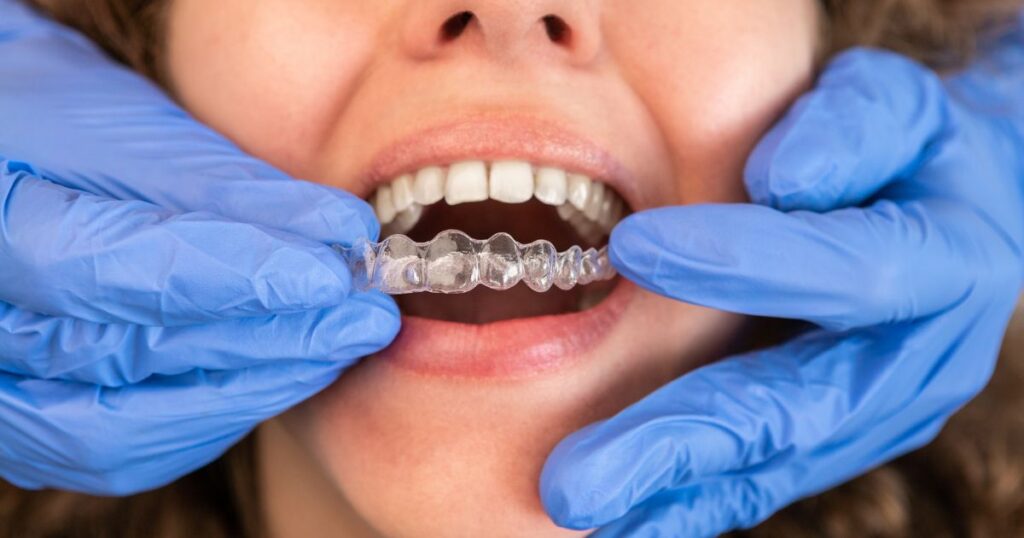 Starting Invisalign Treatment
Once your aligners arrive, you will have to wear each tray that was custom-made for your bite 1-2 weeks mark at a time. Dr Da Silveira and her team will let you know how long to wear each aligner. Each tray is manufactured to help your teeth slowly move in increments. So each tray that you move up to the next week, the tray itself is slightly straighter than your actual teeth. At the end of the 1-2 week marck, if you've been wearing your aligners as recommended, your teeth should eventually match the aligner. This pressure on your teeth is constant throughout each aligner so that is how the straightening process works! And as you keep going through the Invisalign process, you will work towards getting to your last aligner, which is the final position we want your teeth to be in. You will notice the gradual change in your smile every week. How cool right!?
How Long Does Invisalign Treatment Last?
Since you will need to switch out of aligners every 1-2 weeks, Invisalign treatment can last at least 6 months or more. If you have a complex case, it might take even longer. The number of aligners worn during Invisalign treatment could be somewhere between 20-40, but the amount of aligners vary per case. Although treatment can take as long as braces, we don't need to see you and our office weeks at a time. Appointments will be scheduled once every 10-12 weeks so we can make sure that your treatment is going along well. You can use the Invisalign App to send Bee Cave Orthodontics pictures of your teeth every week while you're at home.
Starting Invisalign Treatment at Bee Cave Orthodontics
At Bee Cave Orthodontics, we want to give you a smile that stands out from the crowd. After all, your smile is the first thing people notice about you, and the thing they're most likely to remember, too! That makes orthodontic treatment one of the most important investments you can make for yourself or your family, which is why you should only trust it to an experienced orthodontist like Dr. Da Silveira. Our talented team can be trusted to deliver a beautiful, healthy smile you'll want to share with everyone around you!
If you're in Austin, Bee Cave, Lakeway, Spicewood, Westlake, Dripping Springs or the surrounding areas, and want to learn more about how orthodontics or Invisalign treatment could benefit you and your family, get in touch with us today! Our FREE consultation makes it easier than ever to take the first step towards the smile you've always wanted (and deserve!)
Bee Cave Orthodontics is an Invisalign and braces provider located in Austin, Texas. Schedule your free consultation with us today!