What to expect at your first orthodontist appointment?
Your first orthodontist visit is the most important step towards preparing for orthodontic treatment and improving your smile. The American Association of Orthodontics recommends that children see their orthodontist for a "Phase 1 Orthodontic Evaluation" between the ages of 7 and 8.  Initial consultations are important because they allow the orthodontist to get a clear understanding of any issues that may be present, and then to formulate the most ideal treatment plan to correct those issues. If these issues have the opportunity to fully develop, your child's orthodontic issues can become more complex. 
In the lead up to your exam, it's perfectly normal to feel nervous or scared.  Having accurate information about what to expect during your first appointment will help prepare you for your free consultation. 
Introduction
A proper introduction creates a lasting first impression and is valuable to any first experience. Here at Bee Cave Orthodontics, we want to make sure you feel comfortable working with our team, so we will make sure to greet you upon arrival, introduce our staff, and give you a tour of the office, conveniently located at 11412 Bee Cave Rd, Suite 300 in Austin, Texas.
Paperwork and Relevant History
A member of our team will ask you to fill out paperwork regarding your current dentists information and any helpful health history. It will also inform us of the last time you had x-rays, your last relevant consultation, and previous issues you may have experienced.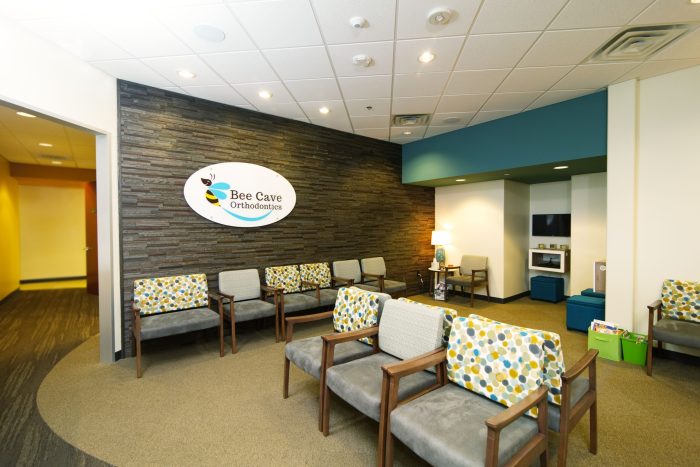 Exam and Imaging Utilizing 3D Scanner
Next, the orthodontic staff will need to take a panoramic x-ray and photographic images of the mouth. Digital images help orthodontists make accurate diagnoses. Here at BeeCave Orthodontics, we use advanced imaging technology such as the iTero 3D Scanner. The use of the 3D scanner has changed the world of orthodontics. With the help of these digital machines, orthodontists can easily scan the patient's mouth and use digital impressions to create an individualized dental treatment. An intraoral scanner takes pictures of the patient's teeth and soft tissue and "stitches" those pictures together, in the right order, to create a 3D digital image of the patient's mouth. No more gooey impressions that make everyone gag! Yuck!
Once the images have been completed, our expert orthodontist Dr. Adriana Da Silveira "Dr. D" will then do a comprehensive physical exam of the teeth, jaw, and face to ensure everything is developing the way it should. Dr. D has practiced for the last 20 years and has served as Chief of Orthodontics for Dell Children's since 2008. Her expertise has been caring for children born with cleft lip and palate, craniofacial syndromes, cases that require jaw surgery, cases of sleep apnea, and children with special needs. No case is too hard or too difficult for Dr. D and her vast history of providing expert orthodontic care. Each child, each person, and each smile is unique, so each treatment is personalized – one size doesn't fit all for orthodontics and Dr. D takes each patient's care very seriously.
Treatment Plans
Once the exam and images are complete, our orthodontic expert Dr. Adriana Da Silveira, "Dr. D" will discuss if your child needs to move forward with "Phase 1 Orthodontic Treatment" to address any issues. Not all children will need early orthodontic treatment, but it's best to consult with an orthodontist so we can get ahead of any potential issues and formulate a plan. This plan may mean waiting for more permanent teeth to erupt before starting any treatment, as only about 20% of children at the age of 7 require early "Phase I Orthodontic treatment." Here at Bee Cave Orthodontics, we offer yearly checkups for your child so we can help monitor until orthodontic treatment timing is right for your child.
Your child may benefit from "Phase 1 Orthodontic Treatment" if you notice any of these issues:

Overbite

Underbite

Crooked teeth

Crowding

Gapped teeth

Protruding teeth

Teeth that don't touch

Habits that could affect their dental development (such as thumb sucking)

Speaking issues

Breathing issues
Questions
We encourage you to ask questions along the way. We are here to provide you with all of your options and to help you understand each one of them.
We hope this information is useful as you prepare for your first orthodontist appointment. Our goal is to develop young jaws and/or arches to make room for existing teeth and for incoming permanent teeth. As always, Dr. D. will design a customized digital treatment plan for your child to address their needs when they're ready for treatment and will be here every step along the way.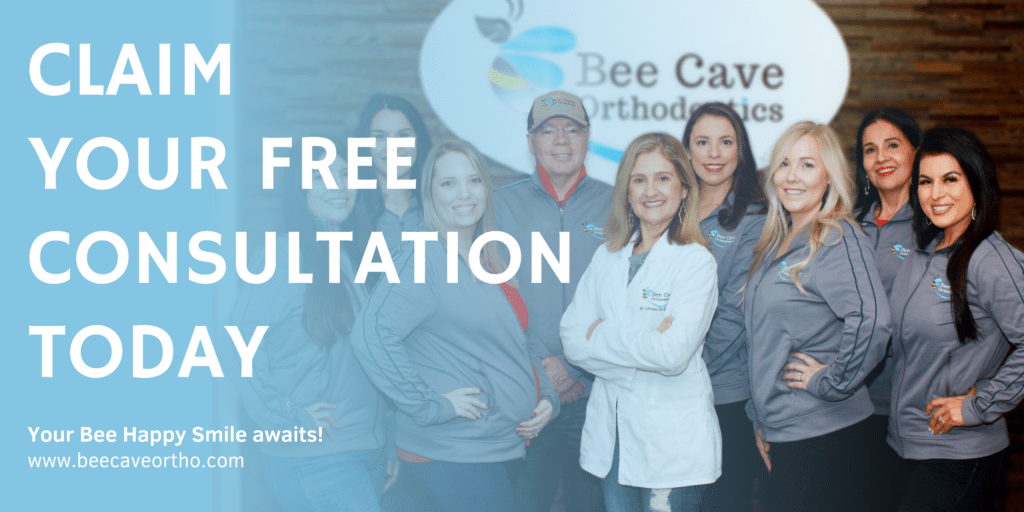 Here at Bee Cave Orthodontics, we offer complimentary exams to assess each child's needs and find the right time to start treatment. We want to give you a new smile that stands out from the crowd.

Orthodontic treatment is one of the most important investments you can make for yourself and your family. Our talented team, including orthodontic expert Dr. Adriana Da Silveira, can be trusted to deliver a customized treatment plan and a beautiful, healthy smile you'll want to share with everyone around you!