Like many things in life, getting started is the most difficult stage but YOU DID IT! Your child had their Orthodontic Evaluation. What's next? Our highly trained orthodontist Dr. Adriana Da Silveira (Dr. D) will inform you of what can be achieved both cosmetically and functionally. We're here to help and we care immensely.  
Dental technology is always advancing, and as new orthodontic treatments become available, Bee Cave Orthodontics is on the cutting-edge. That's good news for your smile. We use state-of-the-art treatment technology paired with years of expertise to successfully treat many dental issues.
If your or your child requires treatment, there are many different treatment types. If Dr. Da Silveira believes more than one option could work, each option will be discussed. You can view the many types of treatment options we provide here. These options included the most common form of braces today, metal braces, as well as Invisalign Treatment and clear braces, amongst other options.
What is the best option for your happy smile?
Our orthodontic treatment options are as diverse as our clients. What's perfect for one patient may not be the best for others. Here at Bee Cave Orthodontics, we specialize in custom tailored treatment plans for each of our patients. Dr. D has over 20 years of experience working with children and adults. After your initial consultation, we will discuss which orthodontic treatment would be best for you, based on your care needs and smile goals. Below we'll discuss our three most common treatment options.
Invisalign Treatment
Invisalign First is the perfect treatment for children ages 7-10 who need Phase 1 orthodontic treatment. Invisalign First utilizes the same advanced technology as regular Invisalign clear aligners so you expect the same high-quality results from this trusted brand! Children who are candidates for this effective and innovative treatment will not need to go through traditional orthodontic treatments such as metal expanders, headgear, and braces! Invisalign First is here to help children who experience issues with overcrowding, spacing, alignment, protrusions, arch development and expansion. It is also a great choice for patients with sensory processing, sensitivities, and other challenges when it comes to orthodontic treatment. 
What is Invisalign first? Watch the video below to learn more.
 Is Bee Cave Orthodontics an Invisalign First Provider?
Yes! As an Invisalign Diamond Plus Provider, Dr. Adriana Da Silveira is is also an Invisalign First provider and public speaker on the treatment. We stay on top of the latest techniques and technology – including our iTero 3D scanner- to help create beautiful and healthy smiles at our Bee Cave office. Dr. D has given lectures nationally and internationally about this topic, including most recently in Thailand at the University of Mahidol in Bangkok, at the Invisalign Summit in Las Vegas and at the American Association of Orthodontists in Miami. Dr D travels around the country teaching other orthodontists and their teams on how to best use this amazing treatment option to correct little bites and transform smiles.
Invisalign for Teens and Adults
Straightening your teeth with Invisalign can be a great option if you are concerned about your appearance and don't want to look different from your friends. Invisalign created a system that meets the unique needs of teens and adults. Invisalign can be a great clear option for teens or adults shying away from metal braces. The Invisalign aligners are made of clear plastic and almost invisible. Your friends probably won't even know you're wearing them so you'll enjoy the confidence of showing that smile every day.
Traditional Metal Braces
Metal braces are the traditional orthodontic option for tooth straightening and correcting. Since they are set in the mouth for a long duration of time, metal braces are usually made of materials that provide sufficient strength and resistance to corrosion, commonly stainless steel or titanium alloys. They may be a great option for patients that are not a candidate for Invisalign or for those that know they will not wear their retainers as regularly as they should.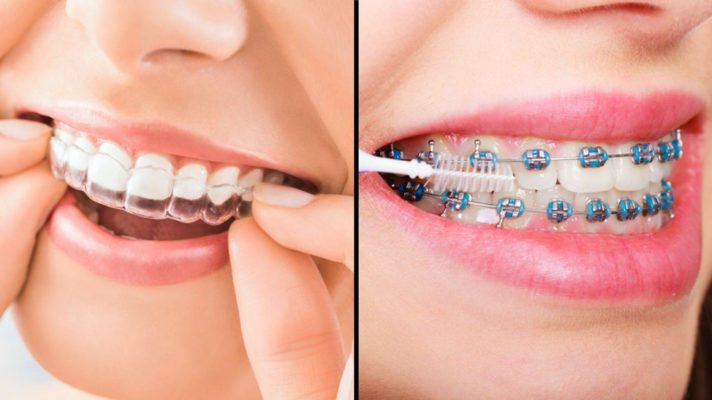 Bee Cave Orthodontics 3D Printed Custom Clear Braces (LightForce)
Clear braces are similar to traditional metal braces. However, because they're made with tooth-colored materials, they're less noticeable. Clear braces can correct the same orthodontic issues as metal braces, including overbites, underbites, crooked teeth and crowding. We offer customized 3D printed clear braces through our partner LightForce. LightForce is an ingenious advancement in bracket systems. In fact, it's one of the most cutting-edge technologies to hit the orthodontic industry in decades and not all providers offer this unique treatment option. Each bracket is designed to fit the teeth perfectly. Custom brackets results in a perfect fit and can also mean fewer emergencies, since the braces adhere more precisely. A detailed treatment plan is provided for each client using digital planning software, exclusively for the needs of every unique smile.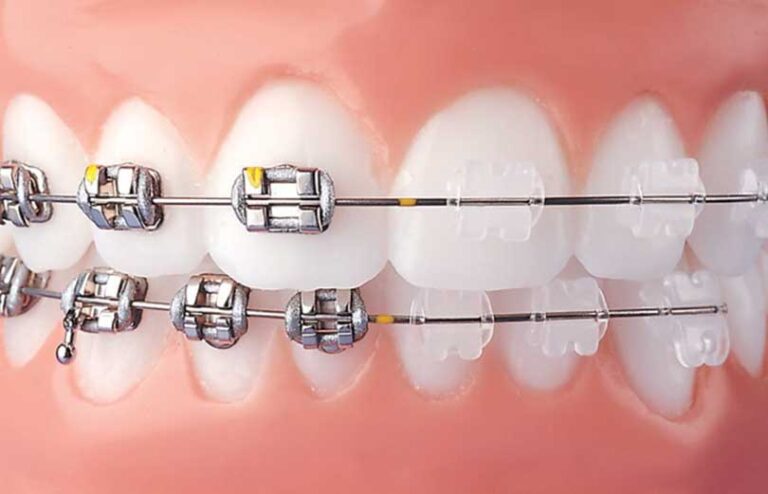 Whether you're hesitant or ready to embark on your braces journey, get in touch with our specialists with a call, or book an appointment online
. 
If you're in Austin, Bee Cave, Lakeway, Spicewood, Westlake, Dripping Springs or the surrounding areas, and want to learn more about how orthodontics or any of these orthodontic treatment options could benefit you and your family, get in touch with us today! Our FREE consultation makes it easier than ever to take the first step towards the smile you've always wanted (and deserve!)